Virginia wasted no time at in in firing head coach Al Groh, and frankly that is a good thing for this program. The University of Virginia football program is at rock bottom, and they need to bring in new blood, that can hit the ground running. Everyday the Cavaliers go without a head coach is a lost day of recruiting and building for the future.
Last week we took a few moments out to examine some of the potential coaches that Virginia Athletic Director Craig Littlepage would look at to replace Al Groh. Now with Groh off campus and most teams through the regular season, a full out search can begin. Let's take a look at who Littlepage has actually reached out to.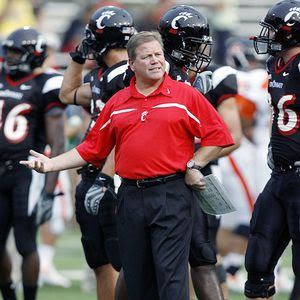 Brian Kelly:
We've already dicussed this, and it is official. Craig Littlepage has received permission to reach out and speak with the Cincinnati Bearcats head coach. However, one has to think Coach Kelly is keeping his options open till the door is completely closed on the Notre Dame deal. Anything more than a curtesy conversation between Brian Kelly and Craig Littlepage would be surprising.
Skip Holtz:
The son of the legendary... err infamous Notre Dame and South Carolina coach Lou Holtz, has made a name for himself over the past few seasons at ECU. It was just two seasons ago when the Pirates where a ranked team and tearing up the polls. Skip Holtz is a good coach, and he has plenty going for himself. However, I'm of the belief Skip Holtz best days may already be behind him.
Mike London:
The former UVA assistant has a great program down in Richmond as we've mentioned before. However, the word from the Virginia donors is they are not ready, and do not want Mr. London returning to town next season.
Derek Dooley:
The current Louisiana Tech head coach and one time Virginia walk-0n receiver is just the latest in the group of former Virginia players coming to the light looking for employment. Seriously? If Mike London is not ready, Derek Dooley is not ready yet either.

Troy Calhoun:
The Air Force head coach creates an interesting wrinkle in the Virginia coaching search. Calhoun has made some serious strides rebuilding the Air Force football program. He brings a load of experience, and an exciting offense. Calhoun could create for an interesting pick as the next Virginia head coach.
Philip Fulmer:
It was only a matter of time before the one time Tennessee head coach found himself thrown into the UVA coaching search. While things went horribly sour in his final days as head coach of the Vols, Fulmer is a good coach, and would be an asset to the Virginia program. He has also expressed extreme interest in getting back to coaching in the 2010 season.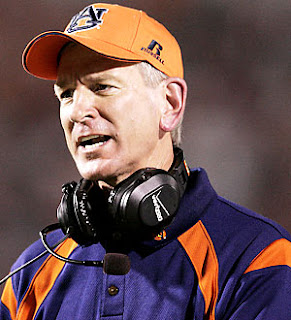 Tommy Tuberville:
The rumors swirling around the former Auburn coach may be louder than any other coach on this list. Several sources reported that Tuberville was in Charlottesville as recently as last week. While there is no confirmation to that rumor, it is a fact that Tuberville announced on the radio that he had a strong feeling he would be coaching either in the ACC or the Big 12 in 2010. Remember Tuberville never had less than a 9 win season while at Auburn, that includes a perfect 13 win undefeated season.