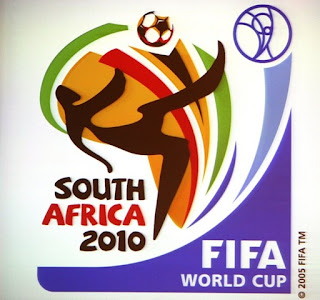 The 2010 FIFA World Cup is just around the corner. For the past two years over 200 nations have been playing qualifying matches to earn the right to travel to South Africa for the World Cup. Today it all comes to a head with the qualified nations waiting to hear the official draw for the 2010 FIFA World Cup.
While this draw is a long process, we will continue to update you with the latest news, and our notes and comments. Think of this as our Walker Sports 2010 FIFA World Cup Draw.
There's plenty to talk about regarding the 2010 World Cup, but one story that obviously sticks out for me is the missing Irish. By now we have all seen the 'hand of God part 2' thanks to Henry.
For those of you looking to watch the draw live, please
check it out here
, on the live feed. Don't worry, no ESPN involved here.
Pool A
South Africa
Mexico
Uruguay
France
Pool B
Argentina
Nigeria
South Korea
Greece
Pool C
England
United States
Algeria
Slovenia
Pool D
Germany
Australia
Serbia
Ghana
Ghana
Pool E
Netherlands
Denmark
Japan
Cameroon
Pool F
Italy
Paraguay
New Zealand
Slovakia
Pool G
Brazil
North Korea
Ivory Coast
Portugal
Pool H
Spain
Switzerland
Honduras
Chili
Now that we know the groups, here are a few notes and first hand reactions. The United States got very lucky to avoid Portugal and France in the draw. But that being said, Sam's Army has has great draw. An opening game against England will be an emotional test, but Algeria and Slovenia are both winnable games. If the United States fail to emerge from this group there has to be some serious discussions about the future of the program.
The 'Group of Death' has to be Group G. Brazil, Portugal Ivory Coast and North Korea. While the Koreans may be the puff team in the group, Portugal and the Ivory Coast will have to fight it out to remain alive.
France got into the Wold Cup thanks to a horrible hand ball, and now they have the best group to play in. With South Africa getting the top seed in Group A, then Mexico and Uruguay, there's a strong likelihood the French can go through.