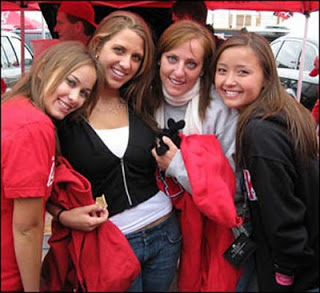 It's almost New Years, that means put the champagne on ice, get the beer nice and cold and get ready for a fun night out on the town, followed up by a day on the sofa watching football. However, before we get there, we have to get through December 30th and a couple bowl games.
Humanitarian Bowl-Bowling Green vs. Idaho:
Bowling Green has the best player in college football that you have never seen, and this time I mean it. Freddie Barnes is a flat out stud receiver. Currently he is just a few receptions away from setting a NCAA record. Barnes has accounted for 138 receptions and 1551 yards. If Freddie Barnes played for a team in the Big 12 or the SEC he would be a household name and a Heisman Trophy candidate.
Idaho has not been in a bowl game since 1998 and they are eager to get back into post season action. They are also hoping this trip to the blue turf in Boise does not yield the same results as their 63-25 defeat at the hands of Boise State earlier this season. What the Vandals do have going for them is the obvious home field advantage. It is estimated there are as many as 16,000 Idaho alumni in the greater Boise area.
This game promises to be a high scoring affair. Both teams average 27 and 31 points ppg respectively. The Idaho defense is horrible and if nothing else, you can bank on watching Freddie Barnes break a record.
The spread favors Bowling Green by 2 points, this should be easy for the Falcons to cover even in the hostile confines.
Winner: Bowling Green wins and covers the spread. The over hasn't been set for this game, but take the over as well.
Holiday Day Bowl-Nebraska vs. Arizona:
If the Humanitarian Bowl is your offensive delight then the Holiday Day Bowl is a defensive lovers dream. The Cornhuskers ranks 20 in the nation in defense while the Wildcats come in at an impressive 22nd. Both teams came oh so close to representing their conference in BCS games, but instead had to settle for a date in San Diego.
Without a doubt the highlight of this game is getting to watch Ndamukong Suh the defensive end from Nebraska. Suh had a legit opportunity to be the first defensive player to win the Heisman Trophy since Charles Woodson. Don't believe how much of a game changer Suh can be? Ask Colt McCoy and the Texas Longhorns, he nearly cost them a shot at the national title.
The Arizona Wildcats are riding the high of beating USC for the first time in seven years. They will need more of that intensity to subdue Nebraska. Arizona is a blitz happy team that brings pressure from every angle, and they will create havoc in the Cornhuskers backfield. The question is do they have someone who can block Suh, and allow Arizona to put points on the board.
The spread on this game is sitting at 1.5 points favoring Arizona. It's a bowl game so you can throw that spread out the window and call this a pick'em game. This will most likely be a low scoring affair but if you're a football purest, it's something worth watching.
Winner: Nebraska pulls the upset and wins the game.