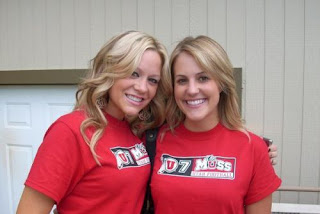 It's hard to believe but the college football season is already winding down. Big 10 teams are in the home stretch, and before you know it the conference championships will be here. That's why we have to get this picks in now, and get us some bonus chips. It's time for another edition of Walker Sports College Football Pick'em


Iowa vs. Ohio State
: This game suddenly has interest after Iowa dropping a game and Ohio State knocking off Penn State. The Buckeyes are appearing to let the reigns go on Tyrelle Pryor and he is showing what he can do. The result, is Ohio State has a solid offense, (I won't go as far as calling it an explosive attack). Iowa just lost a game to Northwestern. In the process, they lost they lost their opportunity to play for a national championship, and they lost their quarterback.
The most interesting part of this game is the large 17 point spread that favors Ohio State. That proves that A) the odds makers have given up on Iowa and B) they have bought into the revamped Ohio State Offense. I'm not sure that the Ohio State offense is that explosive nowadays, but I do think the wind is out of the Iowa Hawkeyes sails. They lucked their way into a few wins this season, and it is all over.

Ohio State wins the game and covers the 17 point spread

Stanford vs. USC:
Standford is becoming one of my favorite teams in the country. Jim Harbaugh has put together a talented squad, and quarterback Andrew Luck will be the real deal one day soon. USC has looked horrible this season. There really is no other way to put it. What happened to them against Oregon is flat out inexplicable.
The spread on this game favors USC by 11 points. That's a lot of points, but I'm not sure that Standford has the fire power to keep pace with the Trojans. I really don't like picking USC here, but I will give the Trojans one last chance, let's hope they don't let me down.


USC wins the game and covers the spread.

TCU vs. Utah:
This is the most intriguing game of the weekend for me. Last year Utah was the BCS buster, and they capped off a great season with a second win in a BCS game, this time by dismantling a good Alabama team. This year, Utah has struggled through an up and down season but they find themselves entering the weekend ranked 16th and looking for a big upset. The TCU Horn Frogs are on a mission. Having seen this team in person, I can honestly say they are a well oiled machine. Last year TCU was a good football team, but they lacked the weapons on offense due to injuries, they were forced to rely on their defense. This year quarterback Andy Dalton has a host of talented receivers around them, and TCU can put some points on the board.
The spread on this game is a massive 19.5 points in TCU's favor. You guys know how I love these massive spreads, and this game is no different. TCU is the better team, and most likely they will pick up the win. However, it could prove difficult for them to cover the 19.5 points.


TCU wins the game, but Utah keeps its close and covers the spread.

West Virginia vs. Cincinnati: - 9:
It was not long again that West Virginia was the pride of the Big East, but times have changed. The talent leaves town and the Mountaineers have dropped back to the pack. Cincinnati has been on a tear this season, and Brian Kelly has found himself at the top of plenty coaching wish list. My issue with the Bearcats is the injury situation with Tony Pike. There is no question that with Pike on the field, the Bearcats are the best team in the Big East. However, if he is less than 100% Cincinnati becomes mortal.
The spread on this game is 9 points favoring UC. Now while I think UC needs Tony Pike if they want to make waves nationally, they don't need Pike to knock off a WVU team that has been inconstant at best this season.


Cincinnati wins the game and covers the spread.